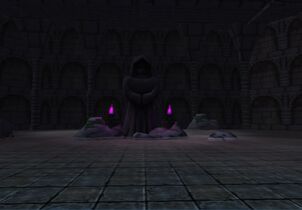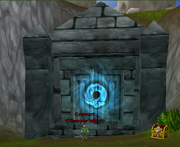 Underhenge is located south east of Stonehenge.. The entrance is surrounded by Thornbringers. There are normally 2 directly outside the entrance.

This dungeon does not have any quests that you must complete before entering, so feel free to jump in and hack away as soon as you arrive in Anglorum.

Underhenge is a low level instance, filled with level 14-16 NPCs.
List of all the mobs found in Underhenge.
Templar]]
Dweamorist
Briarbearer
Oracle
Cloakbearer
Fanatic
Alchemist
Sage
Disciple
Henge Slug
Sparkwing
Fleym
Bramblebane
<Loot list from the Dungeon Chest>
Found in Quest
Edit
Ad blocker interference detected!
Wikia is a free-to-use site that makes money from advertising. We have a modified experience for viewers using ad blockers

Wikia is not accessible if you've made further modifications. Remove the custom ad blocker rule(s) and the page will load as expected.